Preschools:  dresses up like the Smile Fairy, read child-friendly dental books about the importance of teeth & how to keep them healthy.  Every child receives a new toothbrush.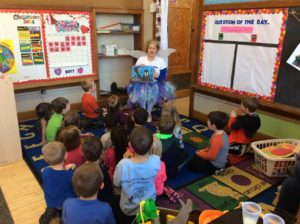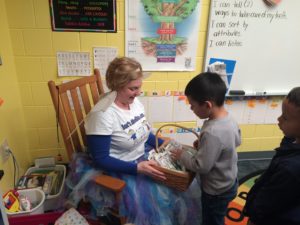 Elementary Ages: promotes and educates children about the importance of maintaining a healthy mouth through brushing and flossing, regular dental visits, eating healthy foods, and addressing oral health topics.  We distribute age-appropriate toothbrushes for every student.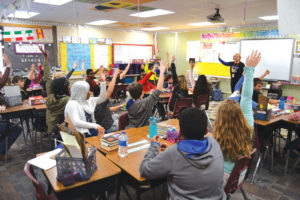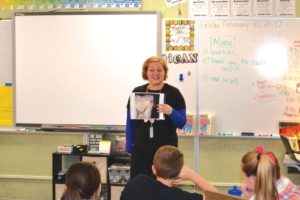 Junior High and High School Ages:  Provide hands-on oral hygiene instructions with disclosing tablets and oral health tools.  Educates preventive strategies and knowledge they need to protect their smiles and the importance of oral health to overall health.  Every student receives a toothbrush, toothpaste, and floss.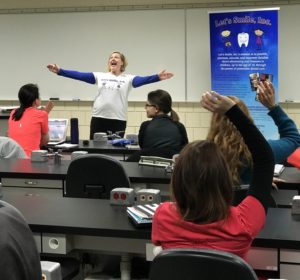 Classroom Visits
Preschools:
Early Childhood & Family Education (ECFE) in Owatonna, MN
Owatonna Community Education:  Bright Beginnings and Little Learners
Little Huskies
Semcac Head Start Programs
Wee Pals in Owatonna

Cedar Kids

Associated Preschool
Good Shepherd Preschool
Owatonna Schools:
Owatonna Christian preschool and Kindergarten classrooms
Owatonna Choice Academy
Lincoln Elementary 1st Grade
Lincoln Elementary 5th Grade
McKinley Elementary 5th Grade
Washington Elementary Kindergarten
Washington Elementary 1st Grade
Washington Elementary Montessori
Wilson Kindergarten classrooms

Wilson Elementary 1st Grade

Owatonna High School Special Education classrooms

Alternative Learning Center in Owatonna
Steele County:
Medford 1st Grade
NHREG Pre-K/Kindergarten
NRHEG 5th Grade
NRHEG 10th Grade
Daycares: 
There's No Place Like Home DayCare

Mary Butler-Fraiser Daycare

Jackie Pearson Daycare

Natasha Talemantes Daycare

Cheryl Braget Daycare

Janet Harvey Daycare

Ashley Mork Daycare
Organizations:
Blooming Prairie Youth Club
To schedule an appointment or presentation:
please call or text: 507-363-3023
Email: letssmile@outlook.com